We continue our explorations of roles & responsibilities. Previously we explored the role of CTO within young startups. Today startup CMO's came into our figurative crosshairs.
Do you even need a marketing officer?
Well, by now you probably know what we're going to say. That's right, it depends!
For most we recommend hiring a marketing officer once the product/service is close to completion and selling your product starts to become a goal over the horizon. Be sure to provide them with some time to set-up the branding, relations, tech stack, strategy & any other preparatory tasks (website, business cards etc.).
However, there are certain instances where a marketer can be extremely useful, even pre-idea stage. A new wave of start-ups is beginning with an "audience first" approach to business. Be sure to check out this topic for yourself as it can be a very interesting strategy for a few, the TL:DR version of it is as follow:
1. Build an audience through content marketing on a topic interesting to you (a YouTube channel, blog, podcast etc.)
2. Find out what this audience needs. You're already talking, just ask them.
3. Create a product or service for them specifically and grow from there.
This kind of approach can yield seemingly overnight success, but requires years of hard marketing & other types of work to pull off successfully.
What does a startup CMO do? Well, marketing, obviously.
First and foremost a CMO is responsible either for driving sales directly or for driving qualified leads to the sales team to then convert into revenue. This is a hugely important role, which within the startup industry tends to get pushed on to the CEO. This is bad, the CEO has enough to do as is. And, while relinquishing control of how your young startup is presented can be hard it is important to entrust a professional marketer to do the job correctly, taking care of your brand, product and revenue streams.
A start-up CMO needs to be well rounded in their marketing skill set. As with many start-up roles, they will initially start up alone or as part of a very small team. This means they need to be able to apply their knowledge & time to many key marketing areas such as SEO, Content Marketing, Social Media and more.
Which of these become more prominent within the organization depends on the success rate of each within the given project, the skillset & resources of the current team and general applicability to markets. Every CMO will bring their own "flavor" to the marketing strategy, make sure objective goals are established and if it works, it works.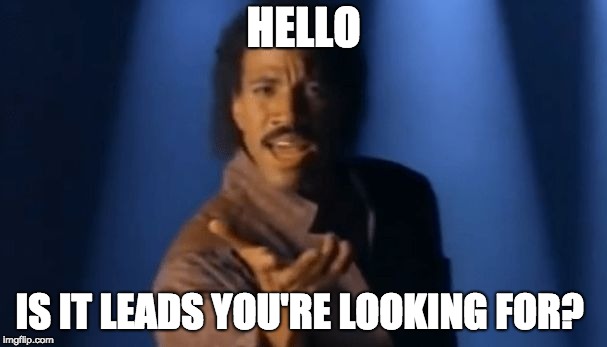 Industry Research
One of the first tasks a CMO will face is to define a target audience. To do so they need to be familiar with industry research processes, web analytics & more. Tools can help them accomplish this task much easier so expect to spend a few hundred dollars on those, if time is of the essence.
Branding
Once the audience is well defined it is time to focus internally onto the brand itself. This is where more creative marketers will thrive. The goal of any branding work is to connect with the target audience & make your startup memorable to them.
If you're stuck on this task, try to define who you are. Who are the people within your startup, what are their values, why are you doing what you're doing? That is your brand.
Once established its time to promote your new brand. Remember, a brand is merely an empty vehicle, you attribute meaning to it within your audience, through consistent communicational tone, values & promotion.
A clearly defined brand will also make all other marketing & hiring activities easier to do. As your colors, communicational style, company climate and other areas become more defined, you will have a template to create new materials.
Analytics
It all seems useless if you don't know why you're doing it. A good startup CMO needs to establish the infrastructure necessary to measure the success of activities, be able to read these measurements & take actions based upon this data. You don't have money to waste, so make sure you're not wasting it.
Fair warning: It may be a lot easier to consider direct ROI, but make sure you factor in life-time value into your consideration. A piece of content for example might initially provide 100 clicks to the website. But if it's well written it will continue to provide value over a long period of time. This can lead to wasted resources, especially in the mid-long term, as we try to write new content about the same topics, when updating existing material may be more beneficial.
Fair warning 2: Make sure the samples you test your hypotheses on are large enough, if you sold your product to six 28 year old college-bros it doesn't mean your entire product & marketing efforts should be focused on college-bros (as much as we may love them).
Marketing Technology Manager
I'll be honest, I have yet to find a tool that tells me more about a keyword than Google itself, most companies I've worked with use Google analytics, WordPress and other such tools. My point is, free tools exist and you should definitely use them to your advantage. But there are certain things, where it would be costlier or nearly impossible to implement on your own. A CMO needs to be able to navigate the ever-evolving landscape of marketing technology, keeping their team's tech stack up to date, optimized for their marketing operations & utilizing it to its fullest extent.
Public Relations & Storytelling
Media attention is hard to get & some days it may seem like nobody cares about your startup. A CMO can make all the difference here. Crafting a great story, that the media will want to tell & utilizing their contact list within the industry to get the story published can seem magical.
It's not really magic (yeah, I'm disappointed too), but it is hard work. A CMO needs to constantly be checking what is trending in the current landscape, how their startup fits into it & what story can be told to drive sales or other goals.
Likewise they need to keep their friends within the industry close, this is why a CMO tends to be an almost 24/7 job, as after-hours many will be joining journalists, other marketers, agency owners etc. for drinks or dinner.
Strategy, Organization, Hiring, Leadership
Sooner or later resources will permit the expansion of the marketing team. A CMO must then start filling the role of hiring officer, planner, organizer and leader for the marketing team, slowly moving towards a fully managerial role. This can be hard for some, as problem solving is a muscle we love to flex. Keep in mind that you are still solving problems, just larger ones, made up of dozens of smaller problems you've broken down & given to your team to solve.
In Conclusion
Being a chief marketing officer can be a very rewarding job. Make sure you manager your available resources well, utilize the skillset you have to the fullest extent and hire great people to fill the gaps within your existing skills. No one can do it all, but we see you trying & are cheering you on!